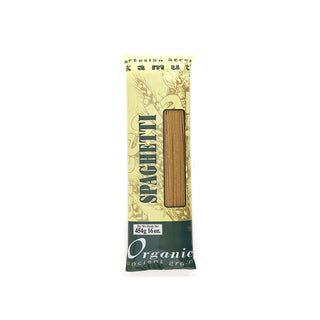 Artesian Acres Kamut Spaghetti, 454g
Artesian Acres pure unadulterated natural, 100% organic, completely pesticide free Kamut pasta contains 30% more protein, more vitamins, minerals and amino acids than conventional wheat. Laden with enzymes, it boosts the immune system and is a great, nutritious food with a buttery taste and texture that's undeniably delicious! Fuel you and your active family for whatever life throws your way!
Ingredients: Organic Kamut Khorasan Whole Grain Wheat Flour.
Add To Wishlist