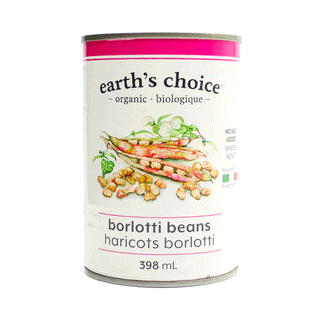 Earth's Choice Organic Borlotti Beans (No Salt Added), 398ml
Mother Nature's superfood! Earth's Choice beans are packed with goodness: protein, minerals like iron, vitamins like folic acid and other antioxidants. Beans are also an excellent source of fibre - up to 20 grams per cup - to help with digestion, weight management, lower blood cholesterol and blood pressure and overall risk of cardiovascular disease. Add these to your favourite power bowl, tacos, fresh salads or go-to recipes.
Earth's Choice beans are cultivated and harvested on farms on which a decades-long commitment to organic farming produces the best-tasting beans.
Ingredients: Organic Borlotti Beans, Water.
Add To Wishlist