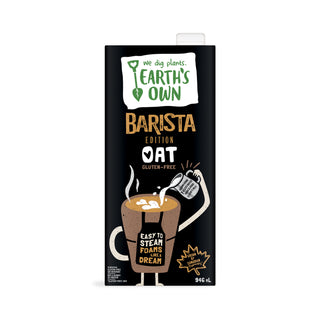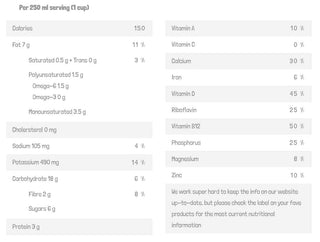 Earth's Own Barista Edition Oat Milk, 946ml
High performance foam and steam for those oat milk latte's you love! Earth's Own is a proudly Canadian company that's dedicated to reducing emissions and cutting down water use by putting out top-notch plant-based products. Sub their vegan products anytime you need milk!
Ingredients: Oat Base (Filtered Water, Gluten-Free Oats), Sunflower Oil, Dipotassium Phosphate, Calcium Carbonate, Tricalcium Phosphate, Sea Salt, Vitamin A Palmitate, Vitamin D2, Riboflavin, Vitamin B12, Zinc Gluconate, Amylase.
Add To Wishlist