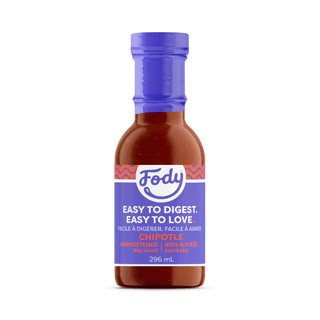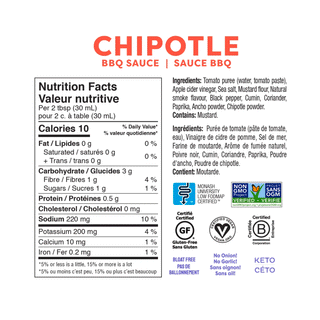 Fody Chipotle BBQ Sauce, 296ml
This is gut love.
Introducing unsweetened Chipotle BBQ. Using their own blend of clean, high-quality ingredients, and just the perfect amount of spice, they crafted BBQ sauces that are more than just delicious - they're love at first bite.

Why are Fody sauces easy to digest?
They've removed triggering ingredients that can cause digestive discomfort so that you can eat your favourite foods bloat-free. Because let's be real - when your gut is happy, you are too. And your gut deserves Fody!
Low FODMAP, no onion, no garlic.
Ingredients:  Tomato Puree (Water, Tomato Paste), Apple Cider Vinegar, Sea Salt, Mustard Flour, Natural Smoke Flavour, Black Pepper, Cumin, Coriander, Paprika, Ancho Powder, Chipotle Powder.
Add To Wishlist