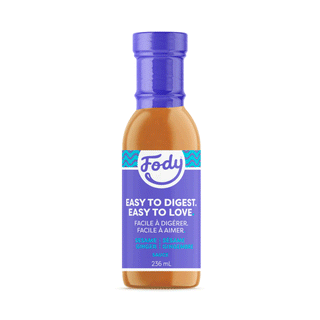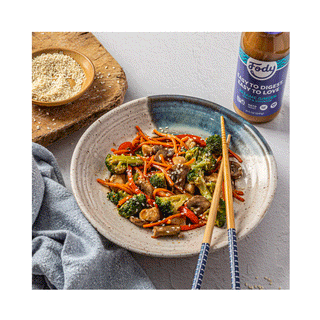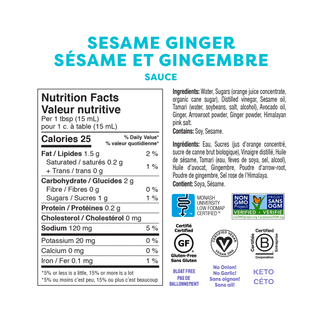 Fody Sesame Ginger Sauce & Marinade, 236ml
This is gut love.
Introducing Sesame Ginger Sauce and Marinade. Using clean, high-quality ingredients like avocado oil, ginger and Himalayan pink salt, Fody makes sauces and marinades that are both delicious and worry-free.
Why are Fody sauces easy to digest?
They've removed triggering ingredients that can cause digestive discomfort so that you can eat your favourite foods bloat-free. Because let's be real - when your gut is happy, you are too. And your gut deserves Fody!
Low FODMAP, no onion, no garlic.
Ingredients:  Water, Sugars (Orange Juice Concentrate, Organic Raw Cane Sugar), Distilled Vinegar, Sesame Oil, Tamari (Water, Soybeans, Salt, Alcohol), Avocado Oil, Organic Ginger, Arrowroot Powder,Organic Ginger Powder, Himalayan Pink Salt.
Contains: Soy, Sesame.
Add To Wishlist