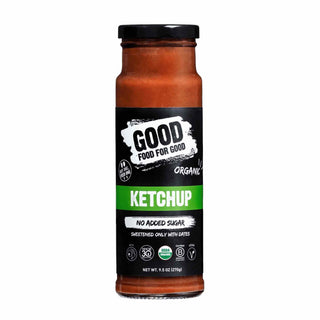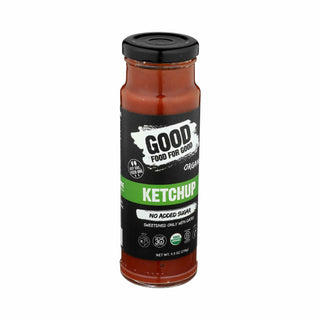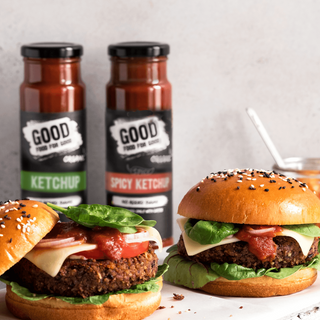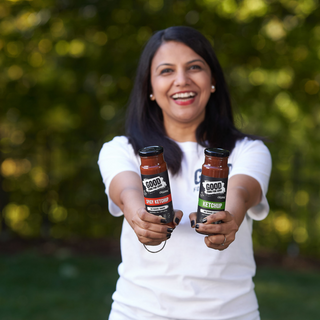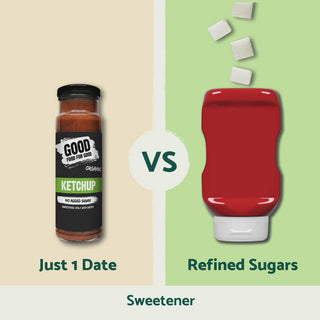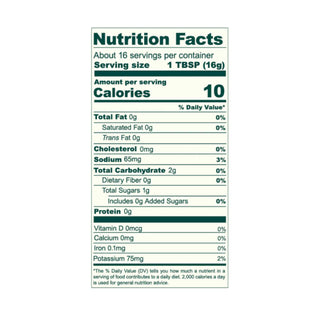 Good Food For Good Organic Ketchup, 270g
No sugar, no hidden ingredients, only goodness. Good Food For Good's signature no added sugar ketchup gets the hint of sweetness from the superfood - date, without compromising the taste. This sugar-free ketchup is great on everything!
Interesting: Organic Tomato Paste (made from Fresh Ripe Tomatoes), Organic Apple Cider Vinegar, Organic Date Paste, Organic Onion Powder, Sea Salt, Organic All Spice Powder, Organic Garlic Powder, Organic Ginger Powder, Organic Fine Black Powder,  Organic Clove Powder, Organic Yellow Mustard Powder.
Add To Wishlist