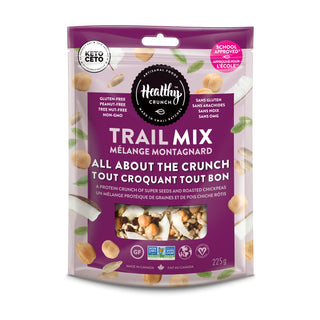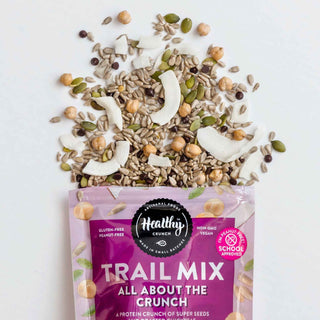 Healthy Crunch All About the Crunch Trail Mix, 225g
Introducing Canada's first allergen-free trail mix. Enjoy this snack guilt-free, knowing Healthy Crunch has combined the best and freshest dried ingredients for your tasting pleasure. Let this tasty mix be your next afternoon snack.

Ingredients: Sunflower Seeds, Roasted Chickpeas, Pumpkin Seeds, Coconut, Dark Chocolate (Cocoa Liquor, Cane Sugar, Cocoa Butter, Natural Cocoa Powder), Himalayan Salt.
Add To Wishlist