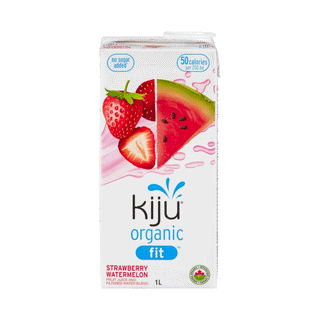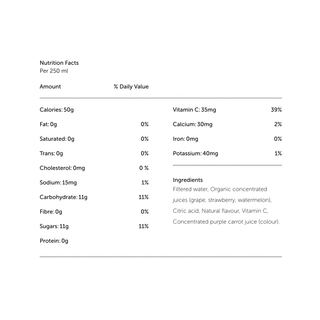 Kiju Organic FIT Strawberry Watermelon Juice (No Sugar Added), 1L
Kiju Organic Fit juice beverage is refreshing, light and contains 55% less calories than their regular 100% juice. Its organic goodness you can enjoy anytime.

60% less sugar than the leading regular fruit juice blends!
Kiju Organic Fit Strawberry Watermelon is a low sugar and low calories juice beverage with refreshing great taste and organic goodness of Kiju!
Ingredients: Filtered Water, Organic Concentrated Grape Juice, Organic Concentrated Strawberry Juice, Organic Concentrated Watermelon Juice, Citric Acid, Natural Flavour, Vitamin C.
Add To Wishlist