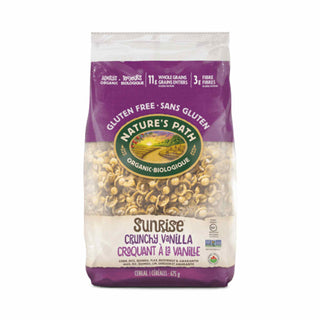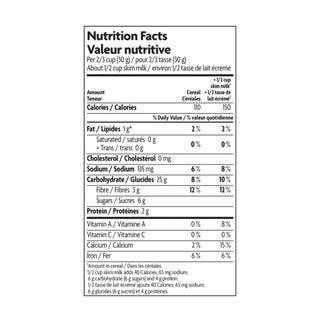 Nature's Path Organic Crunchy Vanilla Sunrise Cereal (Eco-Pac), 675g
**Best Before September 12th, 2023**
We are temporarily offering this product at an additional discount in order to reduce food waste!
Gluten free cereal with smooth vanilla sweetness. Nature's Path is committed to creating organic cereals that don't sacrifice taste, and this is no exception. Switch up your sugary cereal for this better-for-you alternative.

Ingredients: Whole Grain Corn Meal*, Brown Rice Flour*, Cane Sugar*, Corn Meal*, Yellow Corn flour*, Inulin*, Quinoa*, Natural Vanilla Flavour, Flax Seeds*, Sea Salt, Amaranth*, Buckwheat Flour*, Molasses*, Tocopherols (added to enhance freshness). *Organic. May contain tree nuts, peanuts or soy.
Add To Wishlist