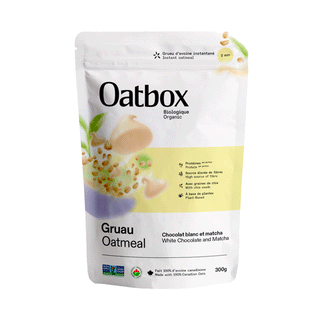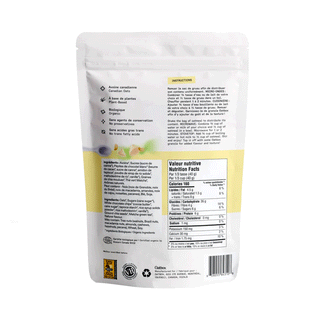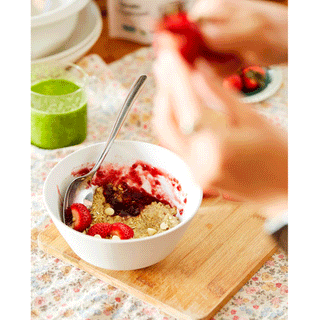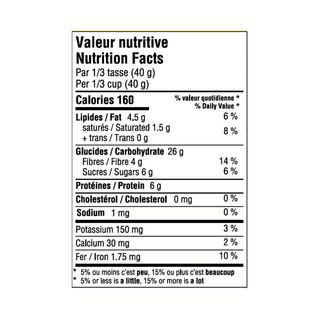 Oatbox Matcha White Chocolate Oatmeal, 300g
This oatmeal is one of our favourites because it combines the sweetness of White Chocolate with the nutritional benefits of Matcha. 
Oatbox oatmeal is made with premium organic and plant-based ingredients.

Make this flavour your own by adding toppings of your choice to your bowl of oatmeal or by even using the blend in your oat-based recipes.
Each bag of 300g contains 7 to 8 servings.
Ingredients: Oats*, Cane sugar*, White chocolate chips* (cocoa butter*, cane sugar*, tapioca starch*, rice syrup solids powder*, rice maltodextrin*, vanilla*), Ground chia seeds*, Matcha green tea*, Natural flavour.
*Organic Ingredients
Contains: May contain: Tree nuts (walnuts, brazil nuts, macadamia nuts, almonds, cashews, hazelnuts, pecans), Wheat, Soy.
Add To Wishlist