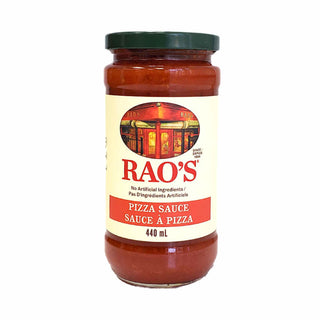 Rao's Homemade Pizza Sauce, 440ml
Did you know that good, authentic Italian pizza sauce is the secret to a good pizza? That's why we use Rao's Homemade keto-friendly Pizza Sauce. This pizza sauce packs whole peeled Italian tomatoes and cherry tomatoes creating a naturally sweet and delicious gluten-free and vegan pizza sauce.
Ingredients: Italian whole peeled tomatoes (peeled tomatoes, tomato puree, salt, basil leaf), Italian cherry tomatoes (tomatoes, salt), olive oil, carrots, onions, salt, oregano, garlic, basil.
Add To Wishlist