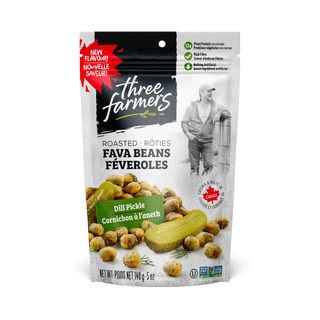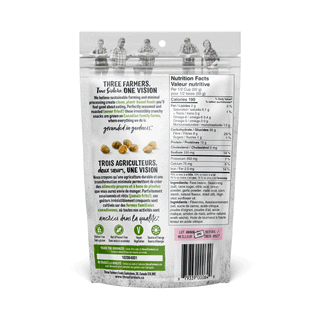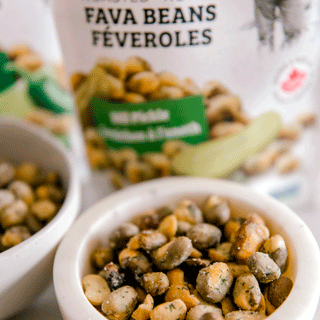 Three Farmers Dill Pickle Roasted Fava Beans, 140g
Pucker Up for these Dill-licious Snacks! Big crunch with big punch by the bagful.
13g of Plant Protein
High Source of Fibre & Low in Saturated Fat
Non-GMO Certified, Gluten Free, Kosher & Vegan Snack
Grown & Made In Canada
Nut & Peanut Free
Nutrition Facts: Plant Protein - 13g | Fibre - 8g | Sugar - 1g | Fat 2g
Ingredients: Fava Beans, High Oleic Sunflower Oil, Dried Dill.
Add To Wishlist