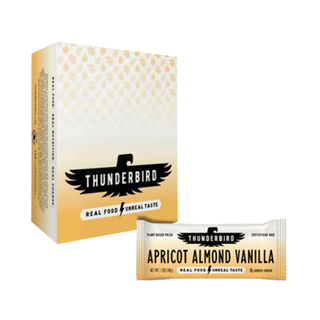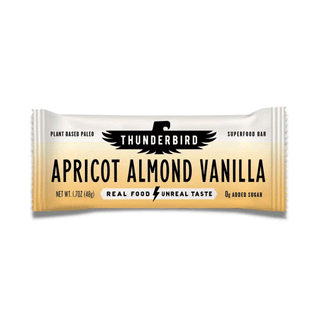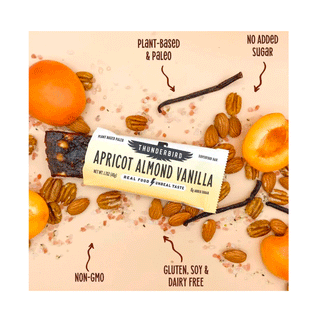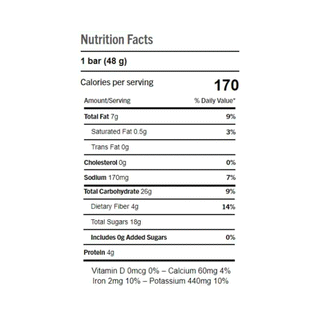 Thunderbird Real Food Bar Apricot Almond Vanilla, 12x48g
Watch out for Almond Apricot Vanilla! It?s a smooth operator just like in the Sade song.

It's familiar ingredients of almonds, vanilla, and apricots may seem innocent enough but with Thunderbird's magic touch (and a hint of Himalayan sea salt), they've created a sweet, smooth vanilla-forward bar you won?t be able to put down.
Ingredients: Apricot, Almonds, Vanilla Extract, Hemp Seeds, Himalayan Pink Salt, Pecans
Add To Wishlist