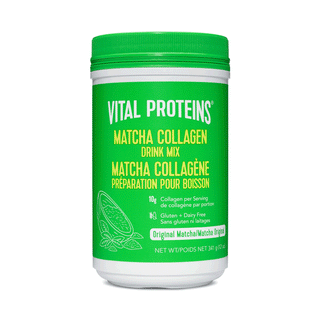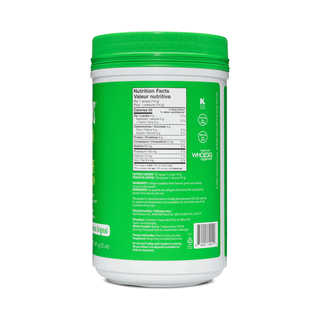 Vital Proteins Pasture Raised, Grass Fed Matcha Collagen Peptide Drink Mix, 341g
Vital Proteins Matcha Collagen is sourced from high-quality Japanese matcha green tea and grass-fed, pasture-raised bovine hide to ensure top quality and maximum nutritional benefit. 
Bioavailable: Collagen is easily digested and absorbed by the body

Rich In Antioxidants: Matcha contains 137 times the amount of antioxidants as other green teas

Beneficial: Helps to improve hair, skin, nails, joints, ligaments and tendons**

Easy To Use: No complicated preparation required! Simply dissolve into an 8 oz. glass of cold or hot water
How To Use:
Vital Proteins Matcha Collagen is easily digested and soluble in hot or cold liquids. One scoop a day is all you need! Just add this collagen peptides and matcha pairing to water, coconut milk or smoothie for a flavourful boost to you day.
Ingredients: Collagen Peptides (from bovine), Green Tea (matcha), Coconut Water Powder
Add To Wishlist