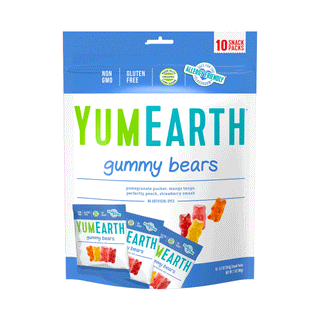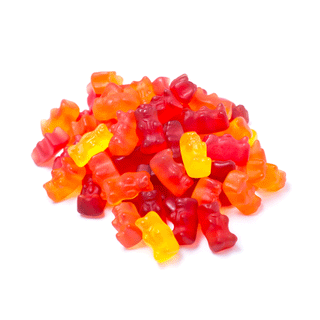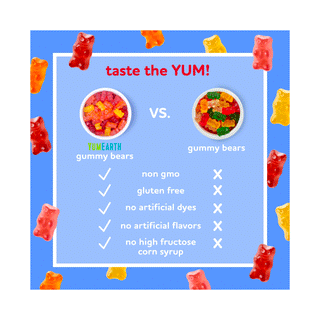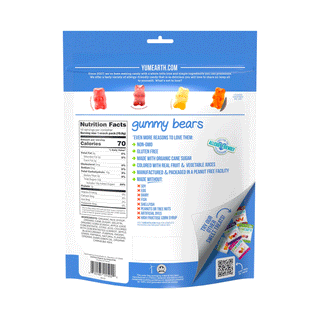 Yum Earth Organic Gummy Bears, 10 Snack Packs (20g each)
Gluten free bears everywhere! Full of fruit flavours – a delicious mix of pomegranate, mango, peach and strawberry.
Have you heard the good news? You can now enjoy delicious, allergen-free gummy bears wherever you go with YumEarth! Unlike others, YumEarth's gummy bears are flavoured with real fruit and vegetable juices! Free of gluten and GMOs, this is the healthy candy that your parents wouldn't mind letting you eat! Made with organic cane sugar and simple ingredients that you can pronounce, you will want to keep these gummy bears all to yourself.

Ingredients: Organic rice syrup, organic cane sugar, gelatin, organic corn starch, apple juice concentrate, citric acid, coloured with concentrates (carrot, apple, blackcurrant, pumpkin, radish, lemon, paprika), natural flavours, organic sunflower oil, organic carnauba wax. 
Add To Wishlist