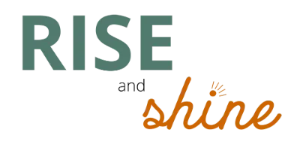 For every paid annual membership, we provide a free one to a nurse, teacher, first responder, or a frontline worker in need.
With your help, we can all build a stronger future for our families and communities.
Your generosity inspires us to drive change in the Canadian communities we serve. It's our promise to use your dollars to increase accessibility of healthy food and nutritional education.
From each paid membership we're proud to donate $1 to local food banks.
For every membership purchased, one is gifted to a frontline worker.
For every membership purchased, $1 is donated to local food banks.
Educational workshops hosted in partnership with charities.
"Thank you again for your generous offer for frontline workers and educators. It is much appreciated and has seriously made my year a lot better already"
- Ilenna
Rise & Shine member
A Powerful Force For Change
In partnership with local food banks we're committed to conducting educational workshops highlighting the benefits of a balanced, healthy diet. With your help, we can tip the scales to healthier (and happier) families.
We believe that everyone should have access to healthy food, regardless of income.
Apply For A Rise & Shine Membership