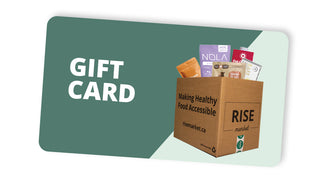 Rise Market gift card
Looking for the perfect gift for a Rise Market member? We've got the solution for you. A Rise Market gift card can be applied to any products we carry. Choose from a variety of denominations.
Please note that to use a gift card, the user must be a Rise Market member.
Add To Wishlist