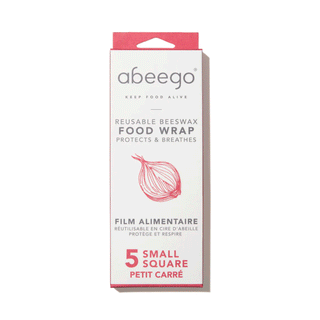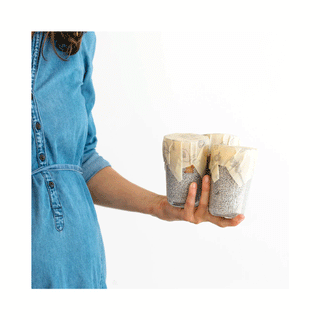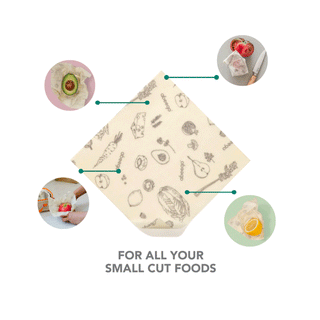 Abeego Beeswax Food Wrap (Small), 5-Pack
Eating random apple slices, carrot sticks, and leftover yogurt for breakfast because your little one decided they wanted oatmeal instead? Wrap these odds & ends for later this week when they're back on the apple train.
Includes: 5 Small Square | 18cm x 18cm (7"x7")
CARE & USE
WRAP: Self-adhesive and size-variant, Abeego beeswax food wrap squeezes around anything. From bunches of herbs, half-cut onions, blocks of cheese, homemade bread, and everything in between, your food is in good hands.
WASH: Cold water and eco-friendly soap are your keys to long-lasting Abeego. If unsoiled, simply fold and put away.
REUSE: With regular use and proper care, Abeego will last you at least a year. That's countless foods saved & meals rescued.
END OF LIFE: When the day comes, Abeego is backyard compostable. Better yet, cut it into strips and repurpose as firestarters or twist ties for the garden. Relive the magic of new Abeego all over again!
Ingredients: Made with beeswax, tree resin and jojoba oil infused into a hemp and organic cotton cloth, Abeego's hand-picked ingredients offer a powerful synergy to Keep Food Alive. The complexity of the formula is what makes their wraps so simple to use. It's the easy way you've always wanted food wrap to function. 
Add To Wishlist