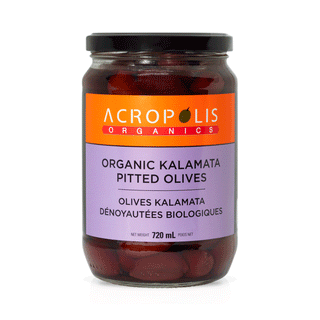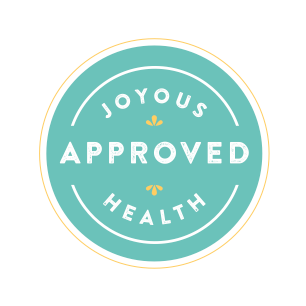 Acropolis Organics Kalamata Pitted Olives, 720ml
Say hello to SUPERSIZED Olive-licious. Acropolis Organic Kalamata Pitted Olives in 720 mL is a perfect size for when you've got those can't-stop-eating-olives munchies.
Their Organic Kalamata Pitted Olives in 720 mL are packed with so much olive-love that you'll want to share!
Traditionally cured in a brine of sea salt, local spring water, and organic vinegar, Organic Kalamata Pitted Olives is a fermented (super) food that is keto-friendly and vegan.
Acropolis Kalamata Olives are harvested from select family orchards in Southern Peloponnese Greece. These are dark purple, almond-shaped, and plump olives with a meaty flesh.
Free of chemicals or pesticides

Free of caustic sodas or dyes

Handpicked to avoid bruising

100% Organic
Go Supersize and enjoy Olive the Love!
Add to salads & pasta. Serve as part of a cheese & veggie  charcuterie board. Pack up in school lunches as a healthy snack. 
Get creative with your favourite chicken or meat alternative recipes by substituting some of the protein with "meaty" olives!
Ingredients: Kalamata olives*, water, vinegar*, sea salt. *organic
Add To Wishlist