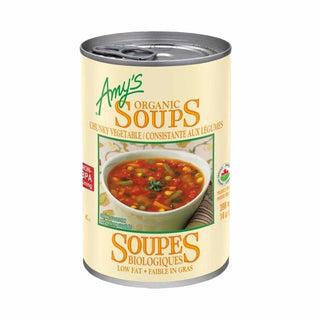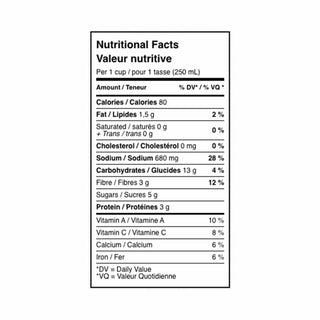 Amy's Kitchen Organic Chunky Vegetable Soup, 398ml
This is our kind of garden party. Chunks of tender, organic carrots and green beans, plus sweet corn, peas and spinach, all in a savoury, satisfying, tomato-based broth.
Gluten free/dairy free/lactose free/tree nut free/vegan/kosher/plant based.

Ingredients: Filtered water, organic diced tomatoes, organic carrots, organic green beans, organic corn, organic peas, organic spinach, organic onions, organic celery, sea salt, organic black pepper.
Add To Wishlist