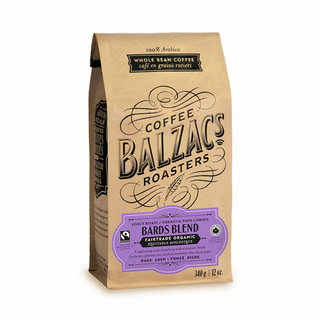 Balzac's Coffee Roasters Whole Bean Bards Blend (Fair Trade Organic) - Stout Roast, 340g
Inspired by the true bard himself, William Shakespeare, our Bards Blend is a captivating story in each sip with a dramatic finish. You probably noticed that we've switched from bags to cans for our ground coffee. Why? They're resealable (helps maintain freshness) and recyclable. Also, they look great!
Ingredients: 100% Arabica Coffee Beans.
Add To Wishlist