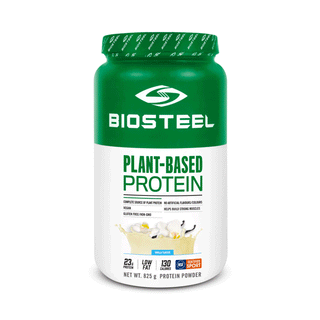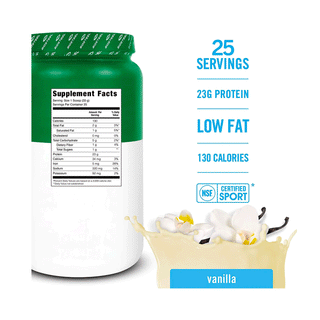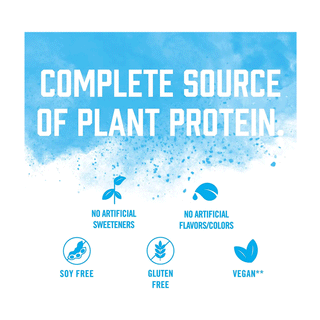 BioSteel Plant-Based Protein - Vanilla, 825g
BioSteel's Plant-Based Protein includes brown rice, pea, and pumpkin seed proteins.
100% Vegan

Raw and Sprouted Sources

Natural Flavours/Colours

Rice Pea & Pumpkin Proteins

BCAA + Added Leucine

Soy/Gluten Free

Banned Substance Free

Low Fat
Amino Acid Profile per serving (33 g)
Alanine 1.12 g, Arginine 1.92 g, Aspartic Acid 2.13 g, Cystine 0.45 g, Glutamic Acid 3.86 g, Glycine 0.95 g, Histidine 0.49 g, Isoleucine 1.02 g, Leucine 1.92 g, Lysine 1.08 g, Methionine 0.52 g, Phenylalanine 1.25 g, Proline 0.91 g, Serine 1.13 g, Threonine 0.84 g, Tryptophan 0.11 g, Tyrosine 1.05 g, Valine 1.33 g

Ingredients
Organic Brown Rice Protein, Pea Protein, Natural Flavours, Organic Pumpkin Seed Protein, Pea Starch, Celtic Sea Salt® Sea Salt, Xanthan Gum, Sea Salt, Stevia (Leaf) Extract.

May Contain: Milk, sesame, peanuts, tree nuts, soy, egg, fish/crustaceans/shellfish oils, and wheat products.
Add To Wishlist