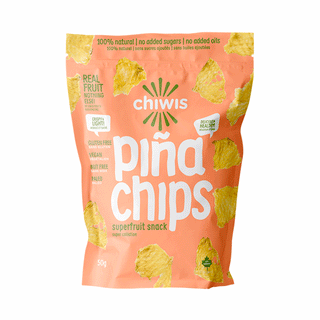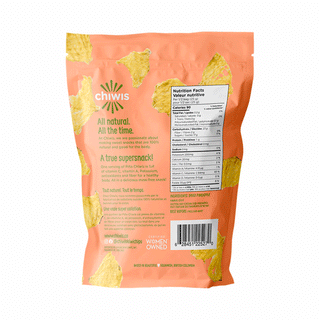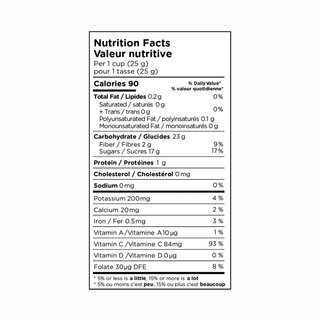 Chiwis Pina Chips - Superfruit Snack, 50g
Chiwis Pina chips are a sweet snack that are packed with nutrients. They use as much of the pineapple as we can (including the core!) to make a delicious fiber rich snack while also reducing food waste! Their Pina chips are a fan favourite, sweet and delicious and good for you.


Talk about a supersnack!

Ingredients: Pineapple.
Add To Wishlist