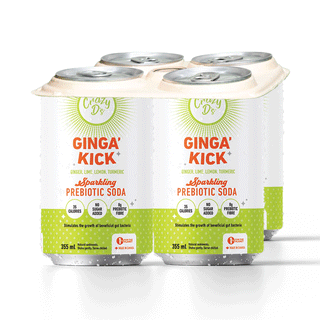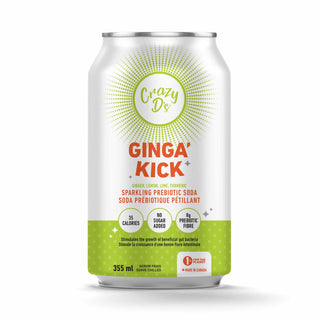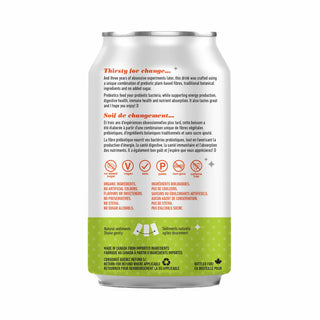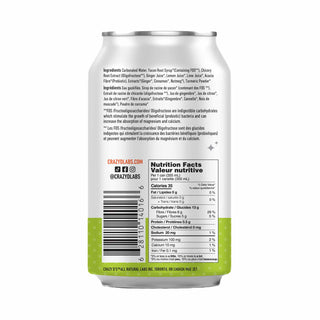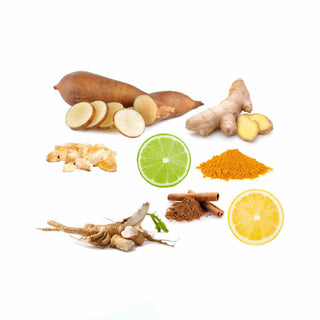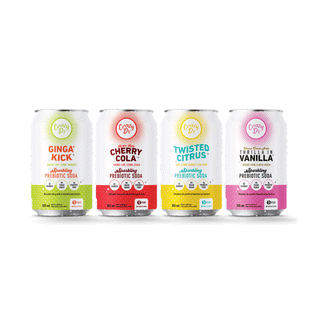 Crazy D's Ginga' Kick Sparkling Prebiotic, 4x355ml
Like a ray of sunshine in a glass, Ginga' Kick is crafted with organic ginger, lemon, and lime juices and infused with plant-based extracts including cinnamon, nutmeg and turmeric. Get ready for a refreshing explosion of traditional flavours that will leave your taste buds tingling and your gut singing.
Perfectly balanced with a subtle sweetness derived from prebiotic root vegetables, you'll be coming back again and again for this tasty prebiotic drink. Ginga' Kick is lightly effervescent and with 8g of prebiotic fibre and only 5g of naturally occurring sugars, this healthy drink is sure to put some kick in your step.

Packaged with Eco-Rings: Plastic free, compostable and biodegradable rings made from up-cycled by-product! Toss them in the green bin!
Ingredients: Carbonated Water, Yacon Root Syrup*(Containing FOS**), Chicory Root Extract (Containing FOS**),Ginger Juice*, Lemon Juice*, Lime Juice*, Acacia Fibre* (Prebiotic), Extracts*(Ginger*, Cinnamon*, Nutmeg*), Turmeric Powder*. *Certified Organic Ingredient.
**FOS/Fructooligosaccharides and Oligofructose are indigestible carbohydrates which stimulate the growth of beneficial (probiotic) bacteria and can increase the absorption of magnesium and calcium.
Add To Wishlist