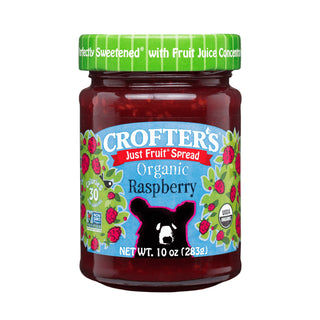 Crofter's Organic Rasberry Just Fruit Spread, 235ml
Just Fruit Spreads are filled to the brim with, well, just fruits. With a touch tarter taste, you'll never put the fruit spread knife down. Crofters spreads are purely organic and non-gmo, not to mention a low-sugar, 30 calorie treat. They're all about what goes into your body...and what doesn't.
Ingredients: Organic White Grape Juice From Concentrate (Water, Organic White Grape Juice Concentrate), Organic Raspberries, Apple Pectin, Ascorbic Acid (Vitamin C), Citric Acid.
Add To Wishlist