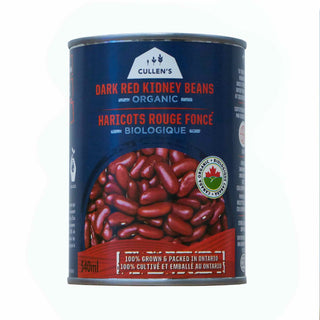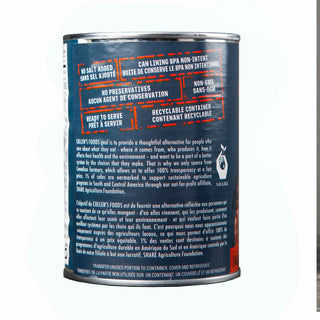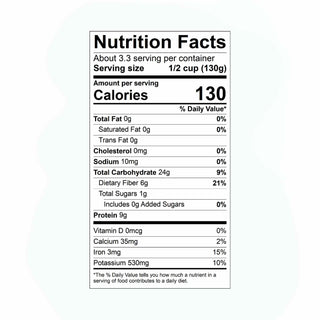 Cullen's Organic Dark Red Kidney Beans, 540ml
Red kidney beans are known to many people as the backbone of any good chili dish and rajma, a dish popular in northern India and Nepal. Rich in protein, iron and fibre, red kidney beans are a great way to take care of yourself or feed a crowd. All of Cullen's kidney beans are 100% Ontario-grown and certified organic, which means they are non-GMO and produced without the use of chemicals. They only buy from farmers they know, which ensures transparency the whole way through the supply chain. Enter the lot code from your beans to find out more about where they came from and who grew them.
Ingredients: Organic Kidney Beans, Water.
Please note: we can only ship up to 12 cans of any kind in your order. Orders containing more than 12 cans will not be honoured due to weight restrictions.
Add To Wishlist