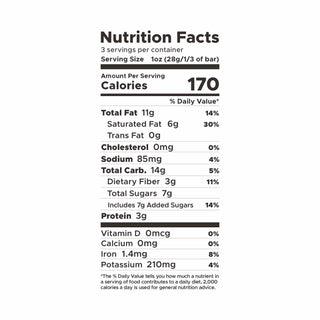 Endangered Species Almonds Sea Salt + Dark Chocolate (72% Cocoa), 85g
Deliciously decadent dark chocolate made with real, California-grown almonds and a pinch of sea salt. Every bite is a harmony of textures and taste, making this bar one of our most popular go-to's. A tried and true favourite.
Endangered Species is bringing awareness to the plight of the Eurasian Eagle-Owl with this chocolate bar.
Ingredients: Bittersweet Chocolate (Chocolate Liquor, Cane Sugar, Cocoa Butter, Soy Lecithin, Vanilla), Almonds, Sea Salt.
Add To Wishlist