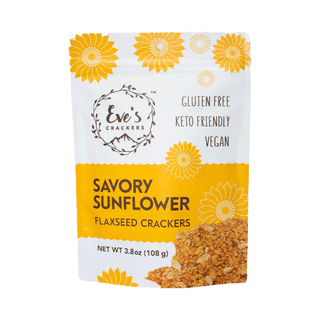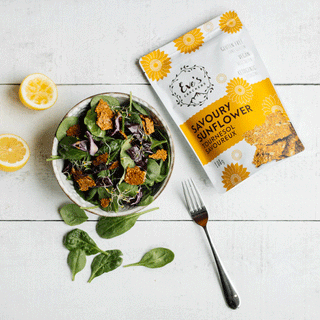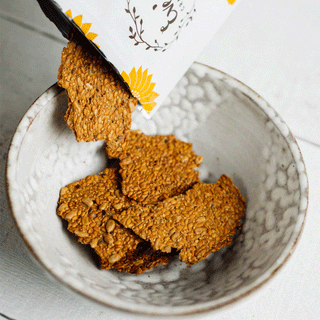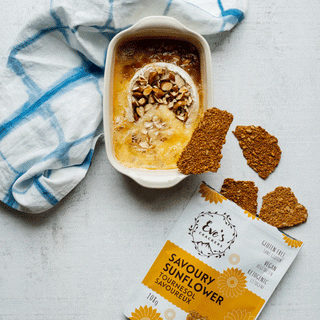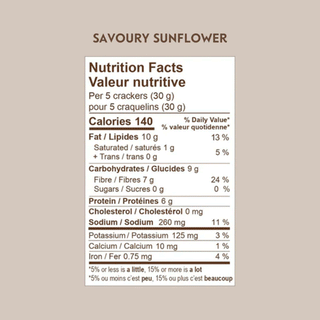 Eve's Flaxseed Crackers - Savoury Sunflower, 108g
Savoury Sunflower is easy to love. Satisfyingly savoury notes of umami and garlic make this cracker ridiculously snackable. Your chips better watch out. Enjoy these plain, straight out bag, or dunk them into some fresh tomato basil salsa.

Ingredients: Golden Canadian flaxseeds, Sunflower Seeds, Chia Seeds, Non-GMO Soy Seasoning, Nutritional Yeast, Garlic Powder & Psyllium Husk.
Add To Wishlist