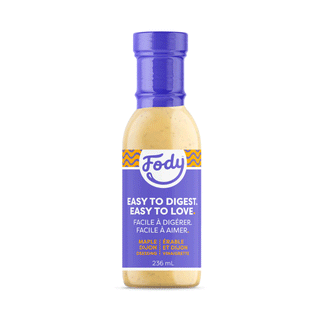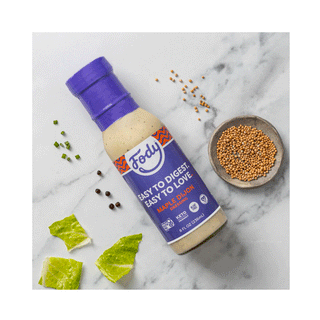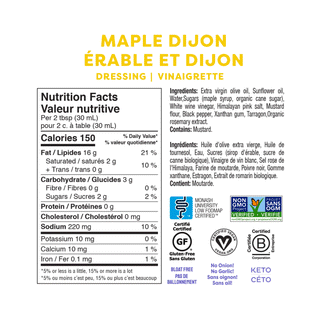 Fody Maple Dijon Salad Dressing, 236ml
This is gut love.
Introducing Maple Dijon Dressing. Using clean, high-quality ingredients like extra virgin olive oil, maple syrup and Himalayan pink salt, Fody makes salad dressings that are both delicious and worry-free.

Why are Fody dressings easy to digest?
They've removed triggering ingredients that can cause digestive discomfort so that you can eat your favourite foods bloat-free. Because let's be real - when your gut is happy, you are too. And your gut deserves Fody!
Low FODMAP, no onion, no garlic.
Ingredients: Extra Virgin Olive Oil, Sunflower Oil, Water, Maple Syrup, White Wine Vinegar, Organic Raw Cane Sugar, Himalayan Pink Salt, Mustard Flour, Black Pepper, Xanthan Gum, Tarragon, Organic Rosemary Extract.
Contains: Mustard.
Add To Wishlist