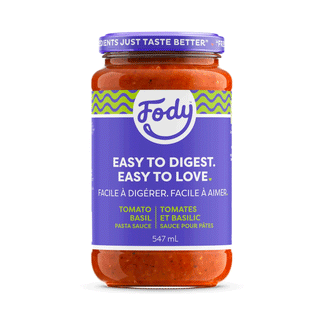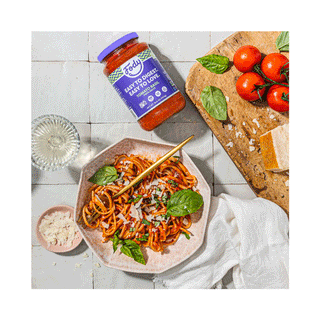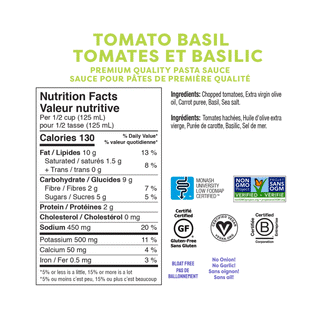 Fody Premium Tomato Basil Pasta Sauce, 547ml
This is gut love.
Introducing Tomato Basil Pasta Sauce. Using real ingredients like sunkissed, vine-ripened California tomatoes, sweet vibrant basil and rich, extra virgin olive oil, Fody makes delicious sauces worry-free. With no added sugar, what's not to love?
Why are Fody sauces easy to digest?
They've removed triggering ingredients that can cause digestive discomfort so that you can eat your favourite foods bloat-free. Because let's be real - when your gut is happy, you are too. And your gut deserves Fody!
Low FODMAP, no onion, no garlic.
Ingredients: Chopped Tomatoes, Extra Virgin Olive Oil, Carrot Puree, Basil, Salt.
Add To Wishlist