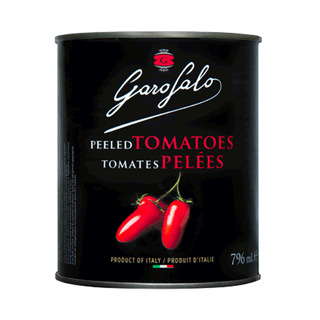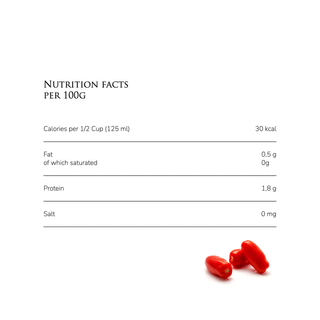 Garofalo Peeled Plum Tomatoes, 796ml
Garofalo Peeled Tomatoes come from the selection of high-quality fresh Italian tomatoes. After ripening in the sun, the tomatoes are picked and immediately peeled and pre-cooked by immersing them in their pulpy sauce. The Garofalo preservation technique allows obtaining all the aromatic and intense taste of the excellent tomatoes and the firm consistency of the freshly picked fruit.

Garofalo Peeled Tomato conserves are the fundamental ally in any Italian pantry, to be used in a versatile way for a simple and vegetarian condiment or as a base for preparing a pasta sauce.

Ingredients: Peeled Tomatoes, Tomato Juice
Add To Wishlist