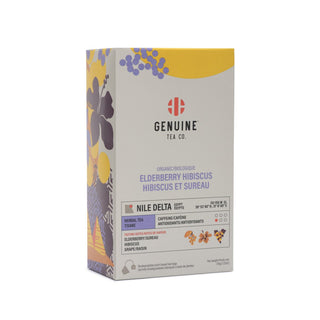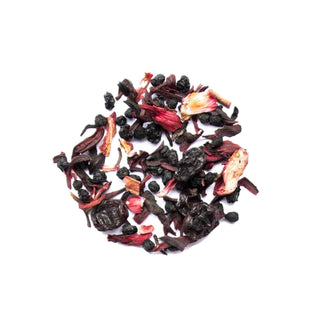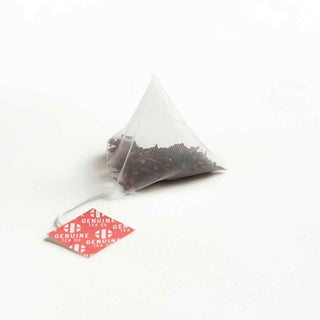 Genuine Tea Organic Elderberry Hibiscus Pyramid Tea, 15 bags
Hibiscus steeps a deep red hue and has a sweet refreshing taste and elderberries are said to fortify the immune system, often taken as a supplement. As with all Genuine Tea pyramid teas, these are ethically sourced tea leaves in earth-friendly, biodegradable tea bags. Enjoy this caffeine-free tea knowing that it's better for you and better for the planet.
Ingredients: Hibiscus*, Elderberries*, Currants*, Natural Flavours*, *Organic Compliant.
Add To Wishlist