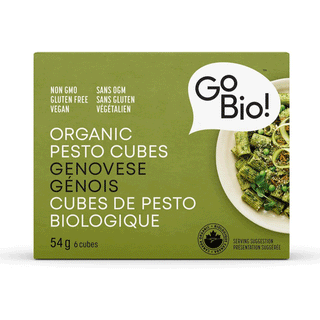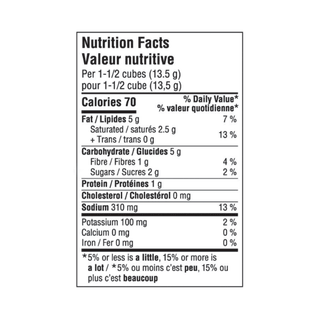 GoBio Organic Pesto Genovese Cubes, 54g
GoBIO! Organic Pesto Cubes are great for quick and delicious dishes anytime. Capturing the freshness of the best organic produce and spices, they deliver an out of this world taste experience for your senses. In convenient cube format, they're sure to be a new family favourite.
Preparation: Dissolve 1.5 cubes in 2 tbsp olive oil over medium heat. Add to prepared pasta and mix well. 1.5 cubes makes 1 serving.


Ingredients: Non-Hydrogenated Palm Oil*, Non-GMO Corn Starch*, Onions*, Basil*, Garlic*, Salt, Natural Flavour, Spinach*, Parsley*, Spices*.  (*Organic)
Add To Wishlist