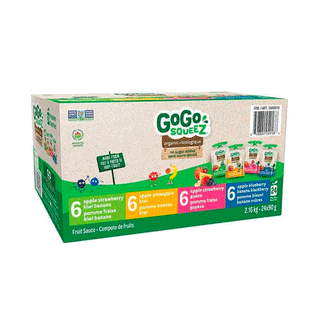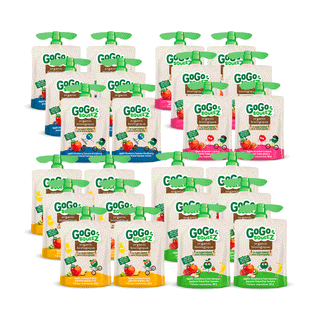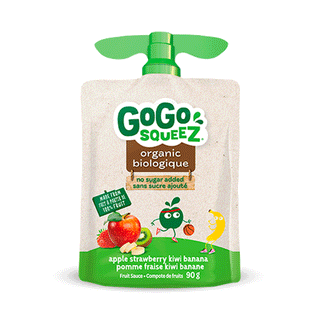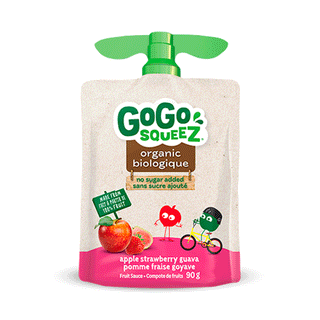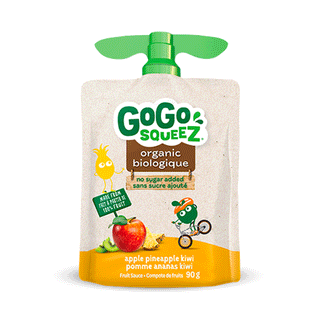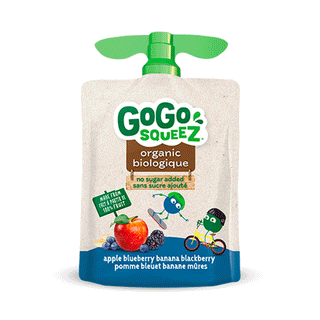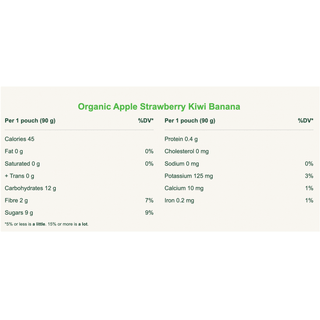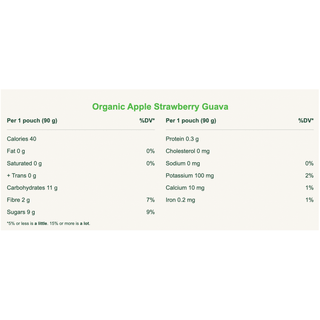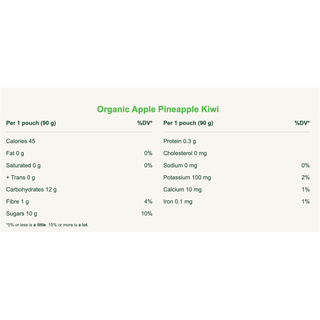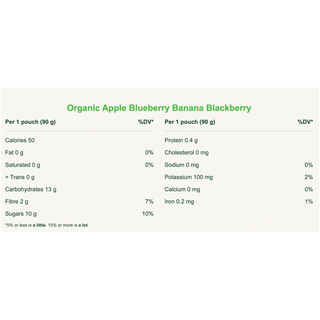 GoGo Squeez Organic Fruit Pouch - Variety Pack, 24x90g
An organic twist on the fabulous original, these organic pouches are Canada Organic Certified. We call it goodness to the core.

Fruit basket classics in one neat pouch. Packed with squeezable goodness, this yummy fruit snack is truly "exsqueezeit"! Give it a try.
Ingredients (Apple, Strawberry, Kiwi, Banana):  Organic Apple, Organic Strawberry, Organic Kiwi, Organic Banana, Organic Blackcurrant, Organic Concentrated Lemon Juice (if necessary)
Ingredients (Apple, Blueberry, Banana, Blackberry):    Organic Apple, Organic Blueberry, Organic Banana, Organic Blackberry, Organic Concentrated Lemon Juice (if necessary)
Ingredients (Apple, Pineapple, Kiwi):    Organic Apple, Organic Pineapple, Organic Kiwi, Organic Concentrated Lemon Juice (if necessary)
Ingredients (Apple, Strawberry, Guava):    Organic Apple, Organic Strawberry, Organic Guava , Organic Blackcurrant, Organic Concentrated Lemon Juice (if necessary)
Add To Wishlist