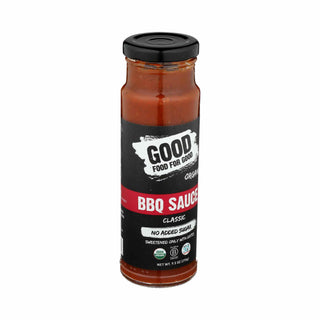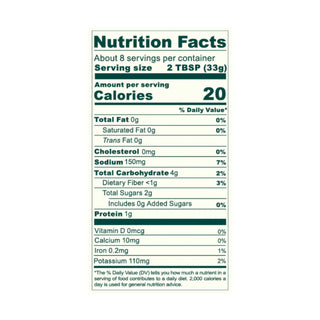 Good Food For Good Organic Classic BBQ Sauce, 270g
Open a world of flavour with our barbecue sauce, sweetened only with dates. Our organic bbq sauce produces a perfect balance of smokey and savoury flavour that works with just about any cuisine. Best part? It is suitable for all diets. You're welcome!

Ingredients: Organic Apple Cider Vinegar, Organic Tomatoes (Tomato Sauce/ Tomato Paste), Organic Dates Paste, Organic Mustard, Organic Onion Powder, Organic Garlic Powder, Sea Salt, Organic Clove Powder, Organic All Spice Powder, Organic Fine Black Powder, Organic Ginger Powder, Organic Yellow Mustard Powder, Organic Smoked Paprika, Organic Cumin Powder, Organic Cayenne Powder.
Add To Wishlist