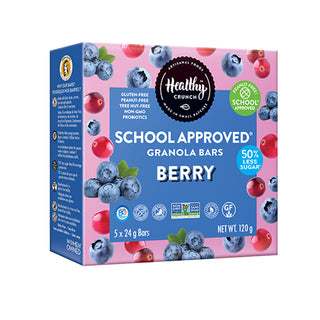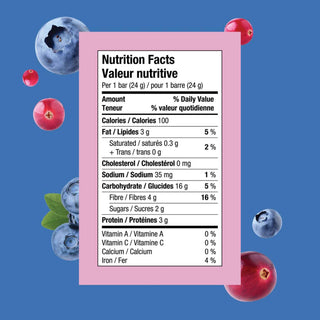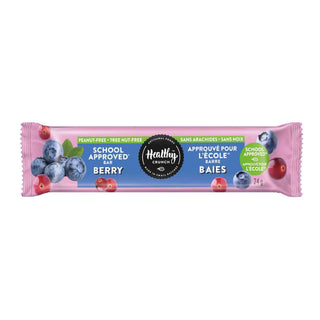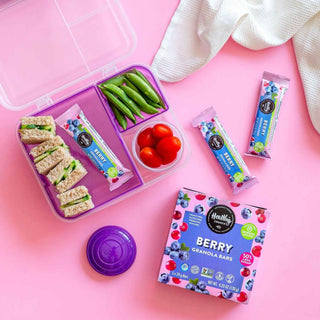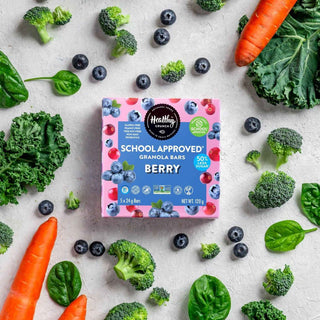 Healthy Crunch Berry Granola Bars, 5x24g
Feel great about sending your kids to school with these allergen-free granola bars! Healthy Crunch has taken this snacktime staple and made it healthier, without sacrificing taste. Side note - these aren't just for kids, so make sure to stash some for yourself.
Ingredients: Gluten-free Whole Grain Oat, Tapioca Fibre, Brown Rice Crisp, Brown Rice Syrup, Pea Protein Crisp (Rice Starch), Glycerin, Sunflower Seeds, Berry Mix (Cranberry, Blueberry, Apple Juice Concentrate), Currant, Rice Protein, Sunflower Oil, Natural Flavours, Agar, Probiotics (Bacillus Coagulans GBI-30 6086), Vegetables Mix (Kale, Beets, Carrot, Broccoli, Spinach), Salt.
Add To Wishlist