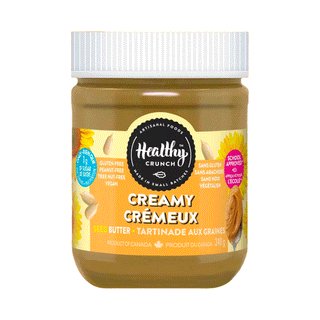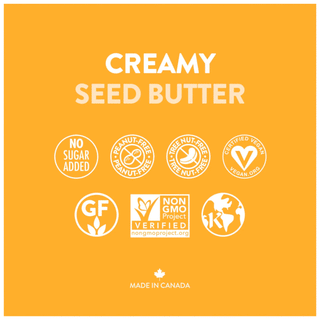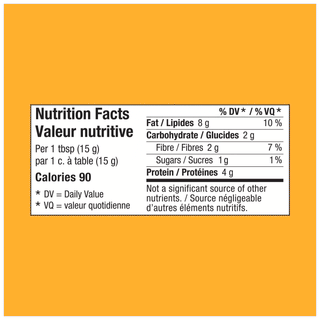 Healthy Crunch Creamy Seed Butter, 340g
Healthy Crunch Creamy Seed Butter is allergen-free and low in sugar with only 1 gram of sugar per serving. Amazing!
Sunflower seeds → rich in protein, healthy fats and antioxidants. Sunflower seeds are an excellent source of vitamin E, selenium, vitamin B, and zinc. Vitamin B supports energy production. Selenium and zinc support the immune system. 
MCT Coconut Oil → MCT Coconut Oil is made of up medium-chain triglyceride (MCT) oil which are shorter chain fatty acids. Shorter chain fatty acids are utilized quicker in the body and can be used for energy production. MCT Oil is considered "a better for you" healthy fat. 
Keto Certified & School Approved®. A crunchy alternative to your everyday spread, that's peanut-free and tree nut-free. 
Ingredients: Sunflower Seeds, MCT Coconut Oil, Maple Syrup.
Add To Wishlist