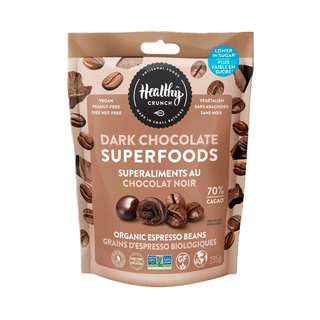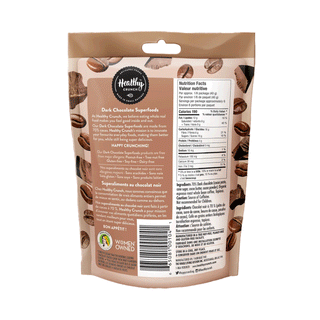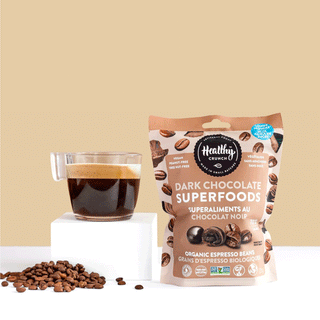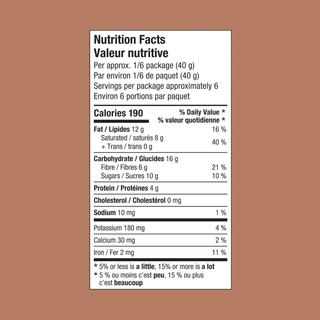 Healthy Crunch Dark Chocolate Superfoods - Organic Espresso Coffee Beans, 235g
Just dark chocolate and organic espresso coffee beans! Healthy Crunch Dark Chocolate Superfoods are made with organic coffee beans and then wrapped in 70% dark vegan chocolate.
This product is vegan, dairy-free, gluten-free, tree nut-free, peanut-free, allergen-friendly, lower in sugar, and Kosher. This product contains caffeine. 
Dark chocolate → Dark Chocolate is rich in antioxidants. Dark chocolate contains a phytonutrient called flavonoids which are a powerful antioxidant that supports heart health and reduce inflammation.

Ingredients: 70% dark Chocolate (cocoa paste, cane sugar, cocoa butter, cocoa powder), Organic espresso roasted whole coffee bean, tapioca. *Caution: Source of caffeine*
Add To Wishlist