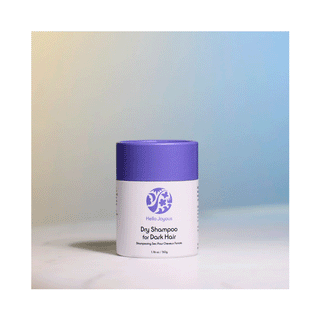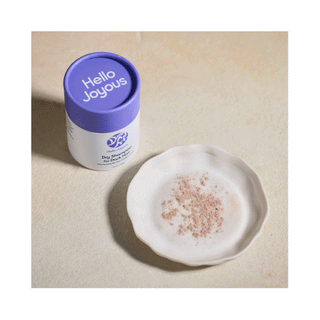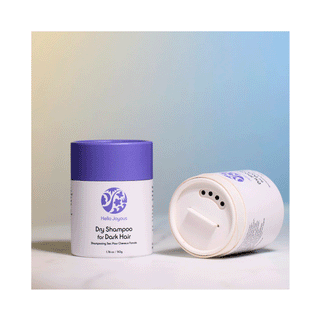 Hello Joyous Dry Shampoo For Dark Hair, 50g
This organic blend of clay and root starches gives your hair a natural refresh. You'll be able to go longer between washes plus add volume and texture for your best hair days in just a few shakes of dry shampoo.
BENEFITS
Dry shampoo does an amazing job at removing excess oil and grease from your roots, which helps you go longer between washes—all while still having great hair days.

Provides more texture and volume to flat or limp hair.

USDA-certified organic starches and clays effectively absorb oil, while organic rosemary leaf oil and organic chickweed extract support healthy hair growth.

Organic tapioca starch, arrowroot starch, and rice flour plus bentonite clay and kaolin are effective natural ingredients that absorb oil from hair.
HOW TO USE
Option 1: Lightly sprinkle the dry shampoo throughout your roots and finger it through your hair. Let it sit for a few minutes, allowing it to absorb oil and revive your hair. You may notice tiny beads where the powder has collected the oil–this is the de-greasing power of the dry shampoo in action. After a few minutes, brush your hair as you normally would.
Option 2: Using a use a clean make up brush, dip brush into dry shampoo. Brush lightly onto hair before bed. In the morning, brush your hair as you normally would.
INGREDIENTS
Free from artificial fragrances, benzene, talc, dyes, parabens, phthalates or any other junk you don't want on your hair.
----
Tapioca Starch*, Maranta Arundinacea Root Powder*, Theobroma Cacao (Cocoa) Seed Powder*, Bentonite, Oryza Sativa (Rice) Flour*, Stellaria Media Extract*, Butter Vanilla Oil*, Citrus Aurantium Dulcis (Orange) Peel Oil*, Rosmarinus Officinalis (Rosemary) Leaf Oil*
*Organically produced ingredient
Packaged In Recyclable Paper
Add To Wishlist