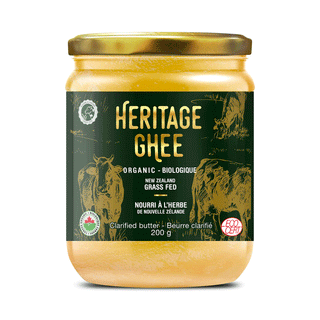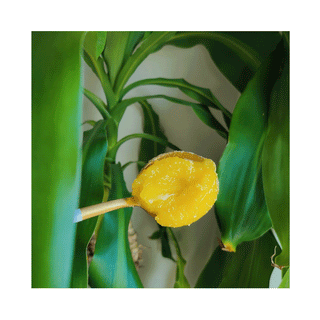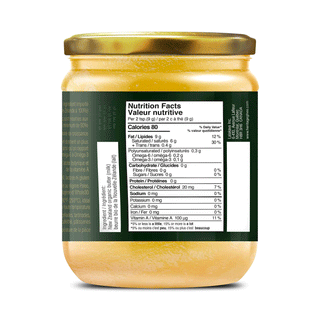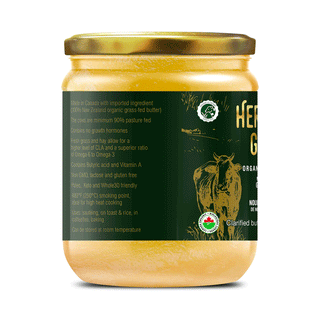 Heritage Ghee - Organic New Zealand Grass Fed Ghee, 200g
Upgrade your butter game with Heritage Ghee New Zealand Grass Fed Clarified Butter! Made from the translucent gold butterfat of the milk of grass-fed cows. Fresh grass and hay allow for a higher level of CLA (Conjugated Linoleic Acid) and a superior ratio of Omega-6 to Omega-3.
These powerful nutrients can aid in weight management, promote healthy vision and heart health and promote a healthy gut! With all these amazing benefits it's no wonder why this clarified butter is a hit in the paleo, keto, and Whole30 community.
In New Zealand the use of growth hormones in dairy is prohibited. New Zealand dairy, considered amongst the best in the world, thanks in part to the mild weather, & abundant yearlong pastures.
With ghee's origins being in India, the ancient Ayurvedic texts say it is the best of fats one can eat.
Not only is it a nutritional powerhouse, but it is also loved by chefs everywhere for its high smoke point and versatility! Use it as a spread, for sauteing, baking, in coffee/tea, and more!
Made in Canada with 100% New Zealand grass fed butter





Contains Butyric acid and Vitamin A

480 F (250 C) smoking point, ideal for high heat cooking
Ingredients: 100% Organic New Zealand grass-fed butter
Add To Wishlist