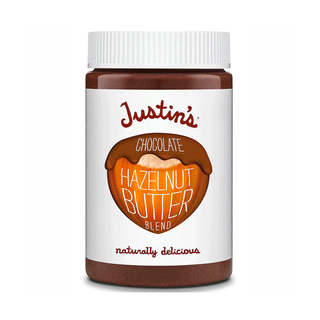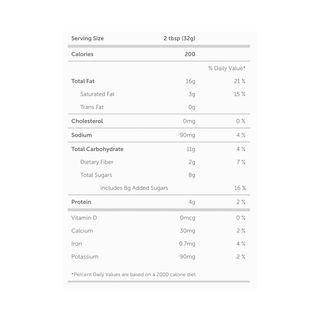 Justin's Chocolate Hazelnut & Almond Butter, 454g
Allow us to introduce the Hazelnut. AKA the Cobnut. AKA the Filbert Nut. AKA the Booyah Nut. Can you guess which of those we made up? Never mind, it's not important. What is important is that Justin only use the finest dry roasted Booyah Nuts and organic chocolate when he make this. The result is rich, delicious Chocolate Hazelnut and Almond Butter that has less sugar than the competition.

Ingredients: Dry Roasted Hazelnuts, Dry Roasted Almonds, Organic Powdered Sugar (Organic Cane Sugar, Organic Tapioca Starch), Organic Cocoa Powder, Organic Cocoa Butter, Palm Oil, Sea Salt.
Add To Wishlist