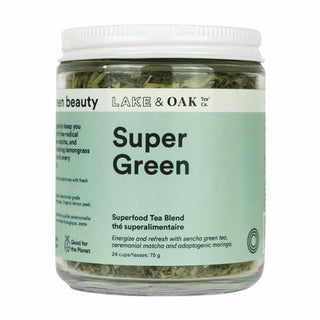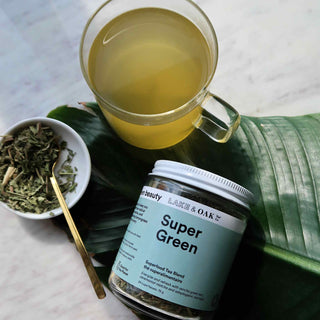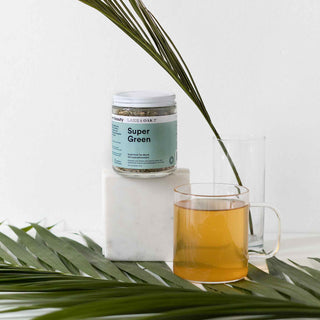 Lake & Oak Tea Co. Super Green Tea Blend, 75g
This green goddess was designed to keep you going (and glowing) all day, with free-radical scavenger green tea, Japanese matcha, and adaptogenic moringa leaf. Refreshing lemongrass and lemon myrtle bring balance to every energizing and detoxifying sip.
Ingredients: Organic Sencha Green Tea, Organic Ceremonial Grade Matcha, Organic Moringa Leaf, Organic Lemongrass, Organic Lemon Peel, Organic Lemon Myrtle.
Add To Wishlist