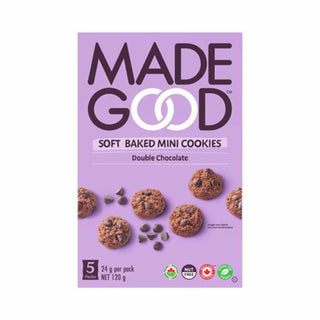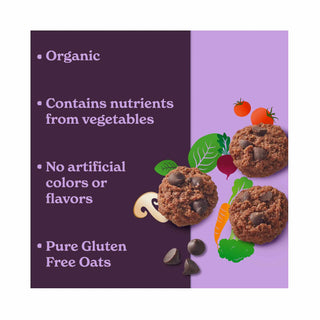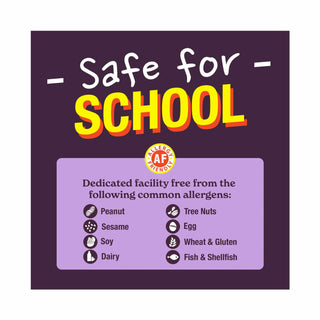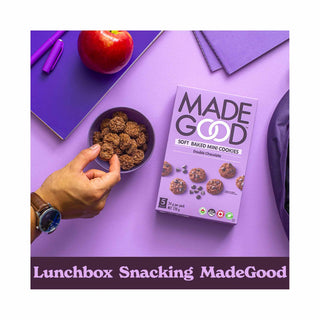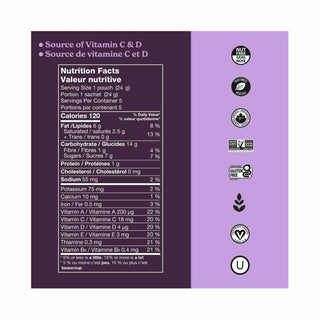 Made Good Organic Double Chocolate Soft Baked Mini Cookies, 5x24g Packs
Can you ever have too much chocolate? The answer is no! These soft and moist mini cookies are proof that more chocolate is always a good thing. Especially when they're organic and gluten-free.
Ingredients: Gluten free flour blend* (oat flour*, tapioca flour*, potato starch*), cane sugar syrup*, vegetable oils* (sustainable palm fruit oil*, sunflower oil*), chocolate chips* (cane sugar*, cocoa mass*, cocoa butter*, vanilla*), brown sugar*, vegetable glycerin*, chia*, cocoa powder*, baking powder, vanilla flavour*, vegetable extracts (spinach, broccoli, carrots, tomatoes, beets, shiitake mushrooms), sea salt.
Add To Wishlist