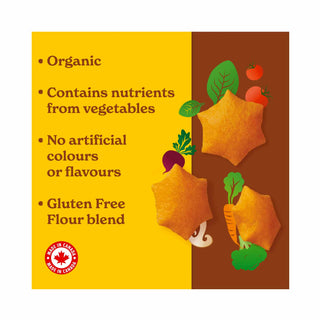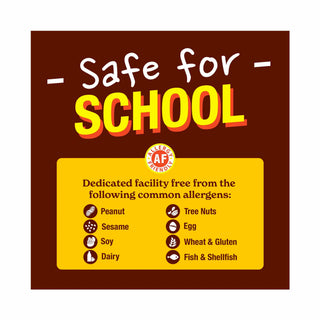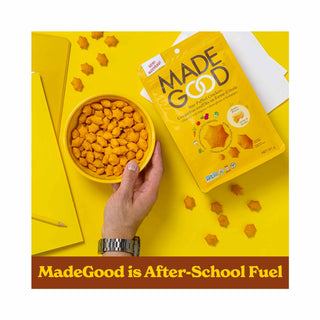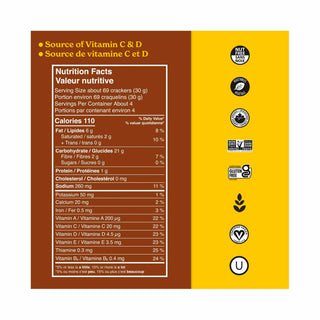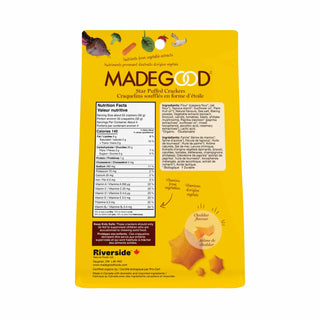 Made Good Organic Star-Puffed Crackers - Cheddar, 121g
MadeGood Cheddar Crackers shine bright with crunch and a savoury munch. Every little star is packed with cheddary goodness, but there's no dairy in here, they are amazingly vegan. MadeGood Crackers are baked with gluten-free, organic ingredients, and they are free from the most common allergens. So everyone can get in on this tasty snack.
Ingredients: Flour* (cassava flour*, oat flour*), Tapioca starch*, Sunflower oil*, Palm fruit oil*†, Natural flavours, Sea salt, Baking powder, Vegetable extracts (spinach, broccoli, carrots, tomatoes, beets, shiitake mushrooms), Paprika oleoresin* (paprika extractives*, sunflower oil*, mixed tocopherols, ascorbic acid, rosemary extractives*), Lactic acid.
*Organic.   
†Sustainable
Add To Wishlist