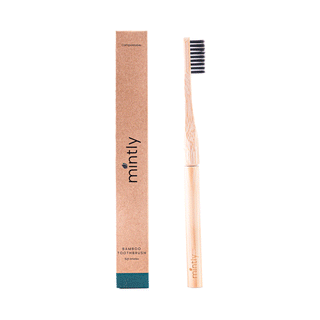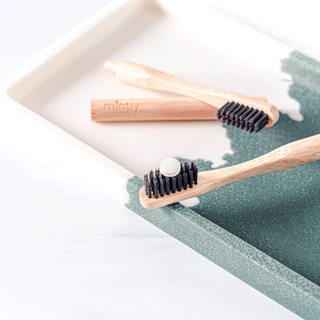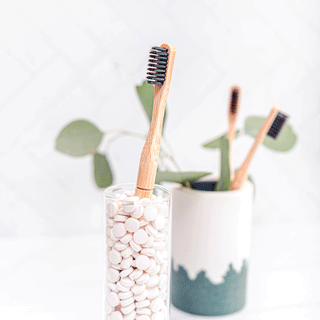 Mintly Eco Toothbrush
Eco-friendly toothbrush designed with soft bristles to deliver a gentle yet powerful clean that protects your teeth and gums, with heads that can be replaced every 3-4 months, as recommended by dentists.
Made with: sustainable Moso bamboo and charcoal-infused biodegradable bristles.
Packaging: housed in compostable kraft paper packaging. 
+Vegan +Cruelty free +Compostable handle +Biodegradable bristles +Compostable kraft box
Add To Wishlist