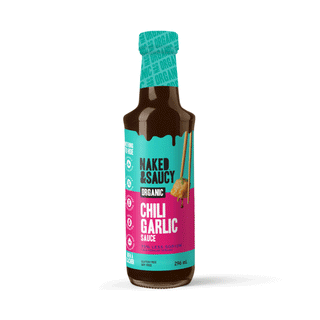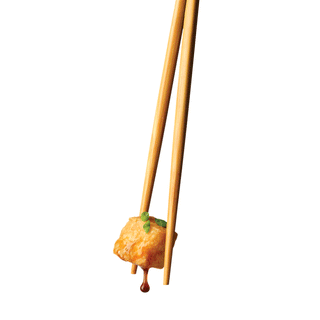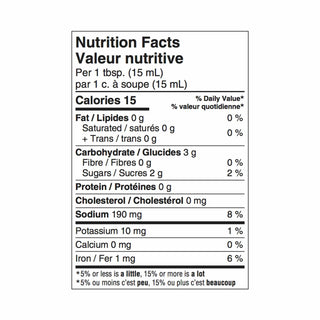 Naked & Saucy Organic Chili Garlic Sauce, 296ml
Their Chili Garlic Teriyaki Sauce has the rich flavour notes of their classic soyless sauce, but with an added spicy kick. This zingy sauce shines when drizzled on roasted veggies, warm rice, and stir-fried dishes. It's the perfect balance of heat and sweet, and with 65% less sodium than traditional soy sauce!

Ingredients: Soy-Free Seasoning Sauce* (Fermented Coconut Sap, Sea Salt), Apple Cider Vinegar*, Water, Coconut Sugar*, Tapioca Flour*, Chili Flakes*, Garlic*, Ginger*, Xanthan Gum. *Organic.
Add To Wishlist