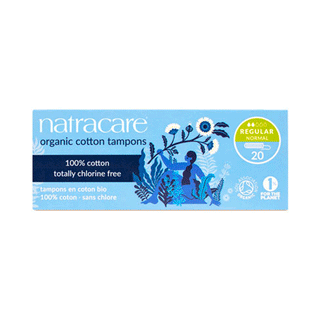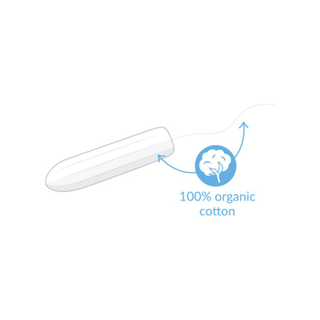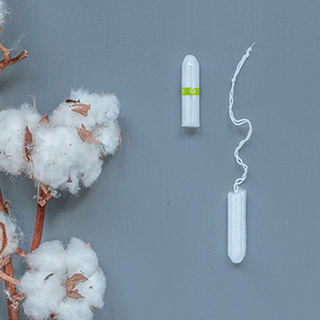 Natracare Regular Non-Applicator Organic Cotton Tampons, 20ct
100% certified organic cotton & nothing else.
Natracare's regular tampon without applicator is ideal for light to medium flow days. Tampon expands widthways.
Plastic free tampons

No perfume, rayon or dyes

Totally Chlorine Free

Ingredients grown without toxic pesticides

Biodegradable & compostable
WHAT IT'S ALL ABOUT
GOTS certified organic cotton tampons with regular absorbency. Made with a rolled wadding of long-fibre organic cotton – designed to gently absorb menstrual flow and expand widthways.
They only make 100% organic tampons because some tampons may be made from a mix of rayon and non-organic cotton. Tampons can sometimes have a plastic security veil as well or even contain perfumes and dyes. Rayon is a highly absorbent fibre which rapidly absorbs menstrual blood but at the same time can also dry out the natural protective mucous lining of the vagina.
Natracare never uses GM cotton or unnecessary plastic, so they keep your vagina free from pesticide residues, micro-plastics and chemicals of concern. Know exactly what you put in your body.
PRODUCT DETAILS
Ingredients: Certified organic cotton
Wrapper: BPA-free widely recycled plastic
Packaging: Cardboard
Absorbency: 6-9g
Add To Wishlist