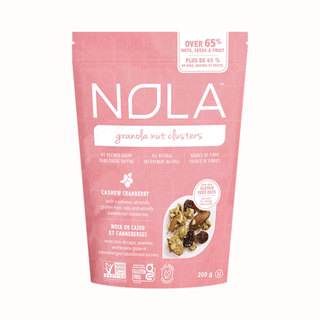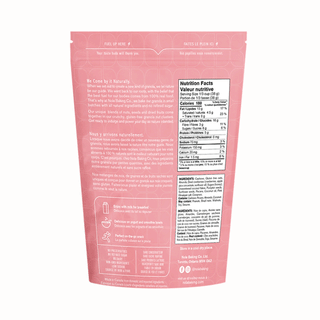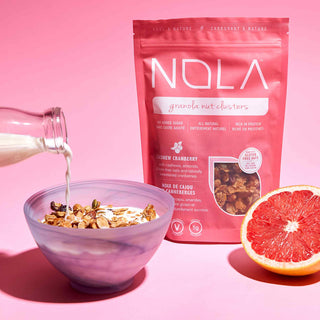 Nola Granola Nut Clusters Cashew Cranberry, 200g
Granola nut clusters made with cashews, almonds, gluten-free oats and naturally sweetened cranberries. Nola makes a high protein granola, with real ingredients that you can feel good about. Cashew Cranberry is made with over 65% of nuts, seeds, and fruit!

Ingredients: Cashews, Gluten Free Oats, Almonds, Dried Cranberries (cranberries, apple juice concentrate, sunflower oil), Sugars (honey), Unsweetened Coconut Flakes, Pumpkin Seeds, Sunflower Seeds, Pecans, Coconut Oil, Pink Himalayan Salt, Cinnamon.
Add To Wishlist