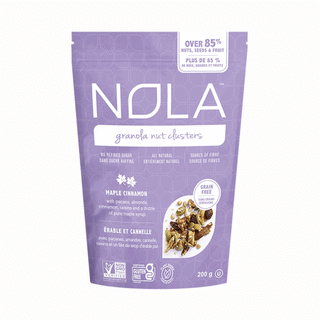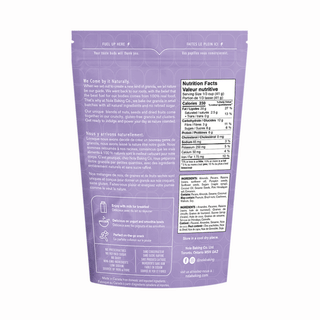 Nola Granola Nut Clusters Maple Cinnamon, 225g
These GRAIN FREE granola nut clusters are made with pecans, almonds, cinnamon, raisins and a drizzle of pure maple syrup. Nola makes a high protein granola, with real ingredients that you can feel good about. Maple Cinnamon is made with over 85% of nuts, seeds, and fruit!

Ingredients: Almonds, Pecans, Raisins (raisins, sunflower oil), Pumpkin Seeds, Sunflower Seeds, Sugars (maple syrup), Coconut Oil, Sesame Seeds, Pink Himalayan Salt, Cinnamon.
Add To Wishlist