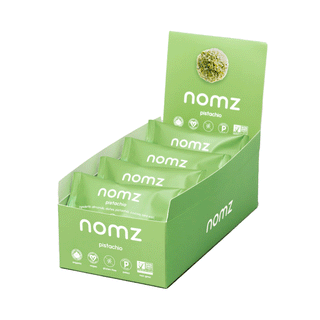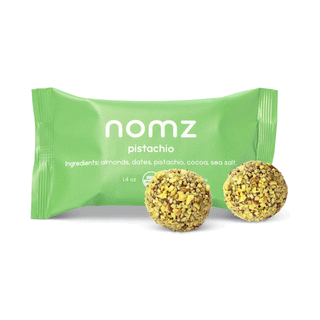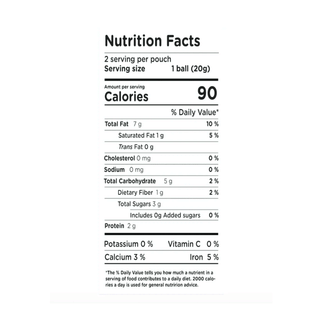 Nomz Pistachio Energy Bites, 12x40g
More pistachio, please! With the chewy texture of a brownie and the nutty, sweet taste of a decadent treat – it's hard to believe Nomz pistachio energy bites are nutrient-dense, free from refined sugar, and made with only five pure, simple ingredients.
BUT – just because it's hard to believe doesn't mean it isn't true!
Whether you're looking for a pre or post-workout snack, an afternoon pick-me-up, breakfast on the go, or a yummy treat just because – these individually packaged, delicious little snacks have you covered.
Every single bite of their mouthwatering energy bites is packed with healthy fats and protein making them a perfectly balanced snack – guaranteed to leave you feeling satisfied and refueled.
Did we mention the bites are rolled in pistachios? I know, it gets even better. Crunchy pistachios on the outside and a soft, velvety inside – what more could you ask for?
Satisfy your craving without compromising your health.
Free from refined sugars.
2 energy bites in a pouch.
Ingredients: Almonds, Dates, Fair Trade Cocoa, Pistachios, Sea Salt
Allergen warning: product contains tree nuts
Add To Wishlist